STORAGE SOLUTIONS BUILT TO FIT YOU
Cabinet Systems specializes in transforming homes with innovative storage solutions. From custom closets and versatile wall beds to organized garage cabinets and functional office workspaces, we elevate every corner of your living space. Experience the perfect blend of style and efficiency as we redefine your home's storage, one cabinet at a time.
Customers often ask us if we are a franchise. We are not a franchise; we are a team of people that have a passion for woodwork. We love designing creative storage solutions and seeing our designs come to life. We are locally owned and operated since 1998. All of the cabinets are manufactured right here in Spokane, WA, in our facility. This process ensures high-quality product, it supports our local economy, and gives you, our customer, the lowest possible price.
Create storage solutions fitted perfectly to the available space and needs of the user.
Our goal is to help you get the best use of the space you have. That is why you will work with a designer one-on-one to achieve the best possible solution for your situation. We genuinely enjoy working with our clients to accomplish their storage needs and be part of the solution to a more streamlined way of life.
We take pride in every project that we built, and we make a product we can stand behind. We have been perfecting our cabinet building technique since 1998. Our quality and accuracy are now better than ever. All cabinets are built locally and made with passion, care, and attention to detail. We promise you will love the process and the end product.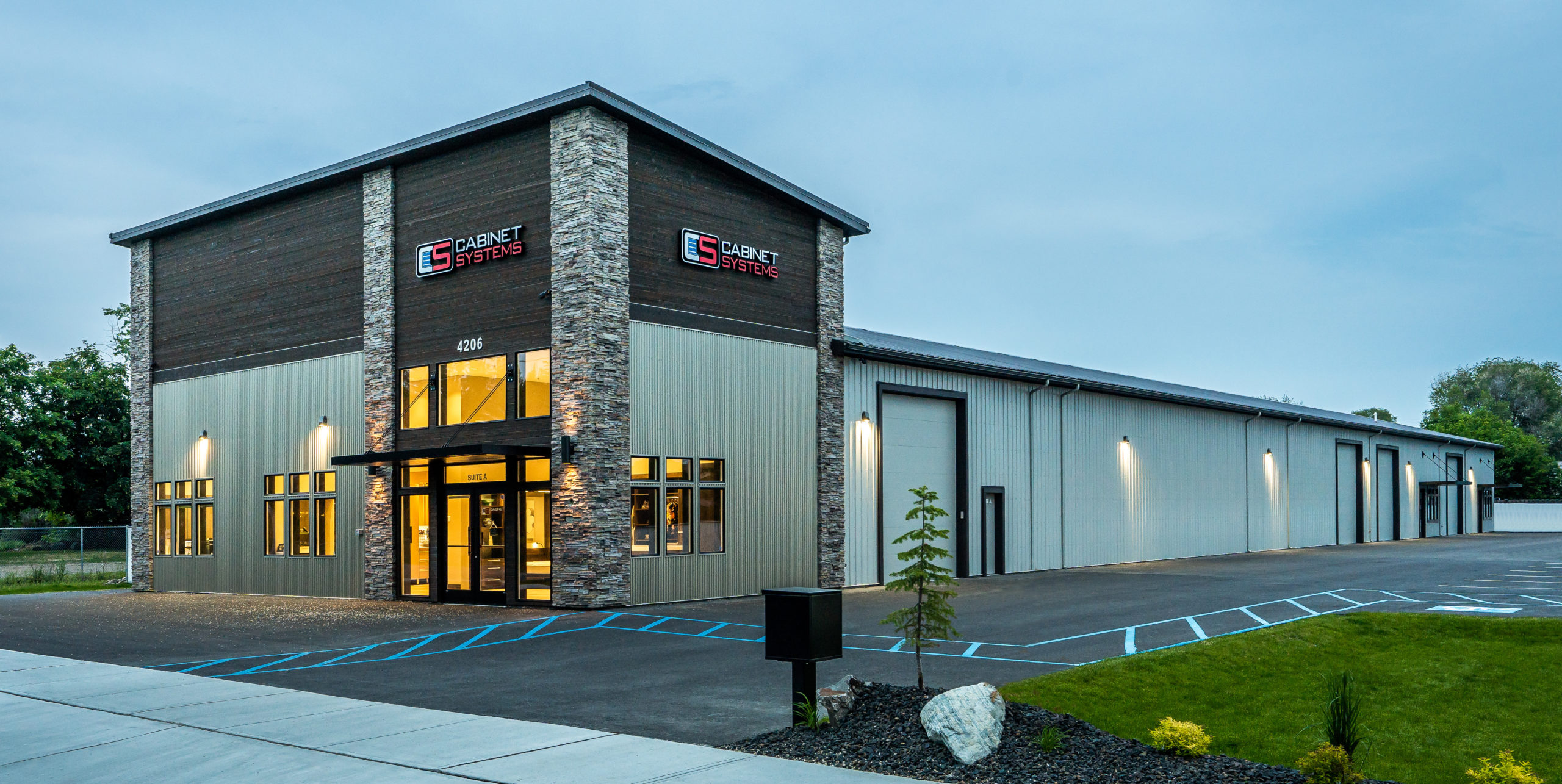 We invite you to stop by our showroom to view our products. While Spokane is our company headquarters, we service Central and Eastern parts of Washington, including Tri-Cities, Northern Idaho including Sandpoint and Coeur d'Alene, and Western Montana.
We are so confident about the competitive prices that we guarantee to meet or beat any written price quote from a legitimate competitor.