RECREATE YOUR GARAGE STORAGE
Durable garage storage cabinets that are professionally designed create functional storage space for the whole family. If you are like most homeowners and no longer have space in your garage for your car, or you find yourself running down to a home improvement store for something you knew you had, but couldn't find, then you need expert advice from Cabinet Systems. Let us map out a plan of storage cabinets that will keep your yard equipment, tools, or sports gear, ready for you in its designated place, when you need it.
VIEW CUSTOM GARAGE GALLERY
Just for a moment, imagine that your kitchen had no cabinets. It would be a terrible disaster, wouldn't it? It's no wonder that our garages end up a terrible mess. There is just no right place to store everything that we pile up in there. Our customized garage storage solution can give you the ability to organize your garage space efficiently, where you can keep everything off the floor and out of sight. All our storage solutions are custom built and installed by experts, and we can make them fit correctly around windows, freezers, and any other obstacles in your garage.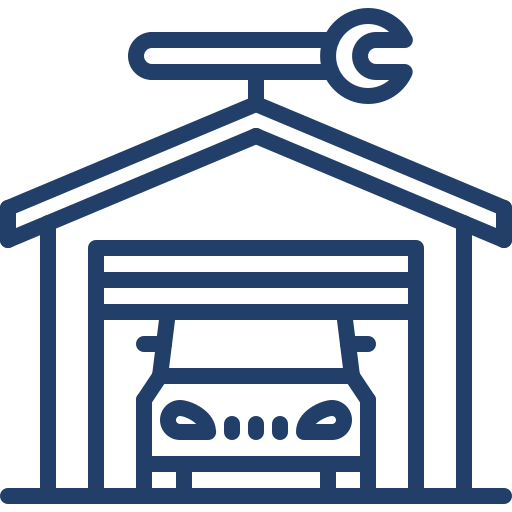 FROM UNDERUTILIZED TO HIGH PERFORMANCE
With your garage recreated, you will even have space to convert part of your garage into a bonus room. Garage space makes fascinating hobby rooms where you will love inviting your friends. You can also transform some space into a workshop with a workbench for an ultimate work surface. If you enjoy gardening, you can dedicate a place for a garden center, or if you have an artist in the family, even a painting room for them to develop their talent. Yes, garages too can be a fully functional space of your house and achieve more than just the place to park your car.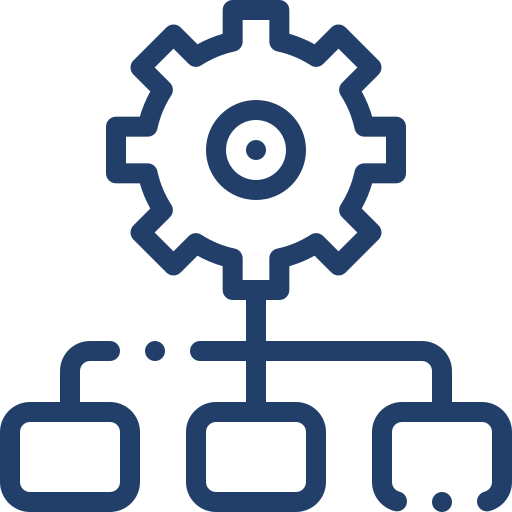 CUTTING EDGE DESIGN + DURABILITY
We've found melamine to work best for garage cabinet construction. It works wonderfully in garages due to its durability and resistance to scratches and dents. Our garage cabinets are finished on the outside AND inside, allowing for easy cleaning both inside and out. They are suspended off the floor and supported by solid aluminum legs to allow for efficient cleaning of the garage floor and keeping the cabinets dry. The adjustable, metal-reinforced shelves and 100lb capacity drawers accommodate the storage of bulky items such as ice chests, sports equipment, camping gear, and much more.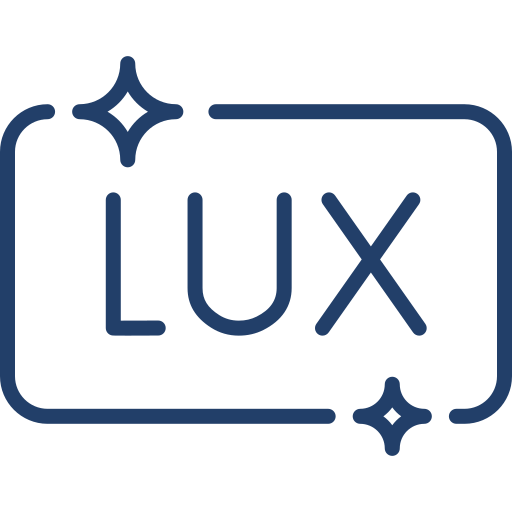 TRACK ORGANIZATION SYSTEM
Incorporate a track organization system for versatile wall storage. The tracks can be mounted in individual strips or can line an entire wall, allowing for a unique layout for each situation. The rugged aluminum alloy track is durable and features a wide range of accessories designed for things like screwdrivers, pliers, garden tools, bikes, fishing rods, etc.
Many garages are a dumping space for years of accumulated "stuff", but it doesn't have to be that way. A garage can be converted into a Man Cave, an extra bedroom, a safe and private place for children to play, a true woodworking workshop, or simply a place to park the car. Basic Organization Tips…
Read More
Did you know that over 82 million homes in the United States have a garage? Originally designed to store a car, over the years they have become a room to accommodate so much more. Fun facts: With real estate prices rising, garages have been re-purposed into extensions of the house. It is commonly converted into…
Read More
TRACK ORGANIZATION ACCESSORIES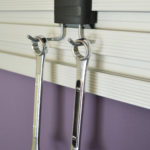 Holds two wrenches or other small items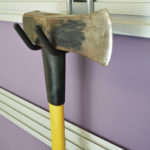 For general use. Also works well for Long handle garden tools.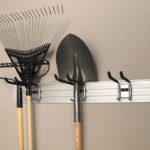 Heavy-duty, holds multiple long handle garden tools.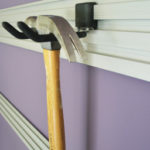 Organize hammers and other small hand tools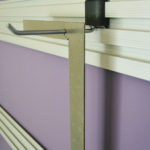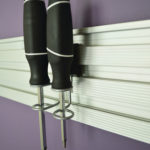 Holds two screwdrivers or other small items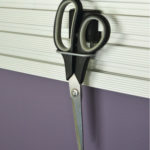 Holds one pair of scissors or similar item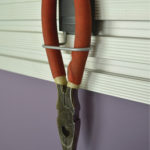 Holds one pair of pliers or similar item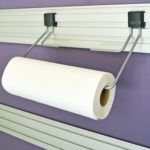 For wrapping paper, paper towels, etc.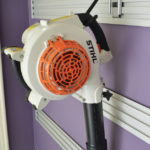 Limited only by your imagination!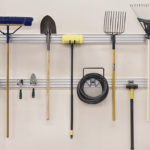 Rest easy knowing every tool has a home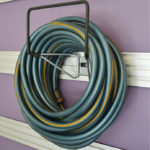 For garden hose, rope and extension cords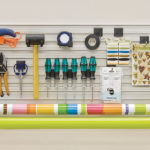 Let us help you get your hobby organized!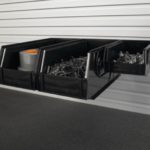 Ideal for golf bags, gym bags hockey bags etc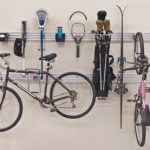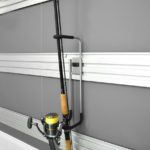 For vertical storage of fishing rods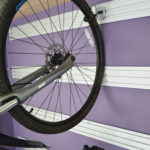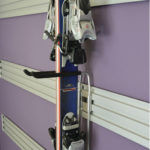 For skis, baseball bats, rackets etc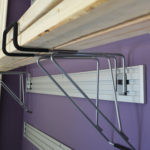 Horizontal bike storage or use two hooks for long items